Home
Hot Specials
Rod Kits
Batson Advanced Blanks
Batson Rainshadow RX7 Fly Rod Blanks
Batson RX7 Bass Blanks
Batson Universal Blanks*
Batson Forecast Blanks
Saltwater Blanks
Saltwater Components
New Amtak Components
Fly Seats U3#&A5
A-7, 8 Fly Seat
Cast&Spin Seats
Fly Cork
Cork Grips
EVA Universal Grips
Winding Checks& H-Holders
Butt Caps
Fly Guides & Tops
Micro & Minima Guides-Tops
1 Foot Guides
2 Foot Guides
Tip Tops
Guide Sets
Guide Spacing
Thread
Rod Finish & Glues
Tools, Glue & Aids **
Schneider's Order Form
American Tackle ProWrap Thread *
ProWrap Regular Nylon Thread
100 Yd Spools
Size "A" - P# - RNS-A- + Color Number From Chart Below
- Price $ 3.65
Size "D" - P# - RNS-D- + Color Number From Chart Below
- Price $ 3.65
ProWrap Colorfast Thread
Does Not Need C.P. To Hold It's Original Color -
100 Yd Spools Size "A"
P# - CFS-A- + Color Number From Chart Below - Price $ 3.65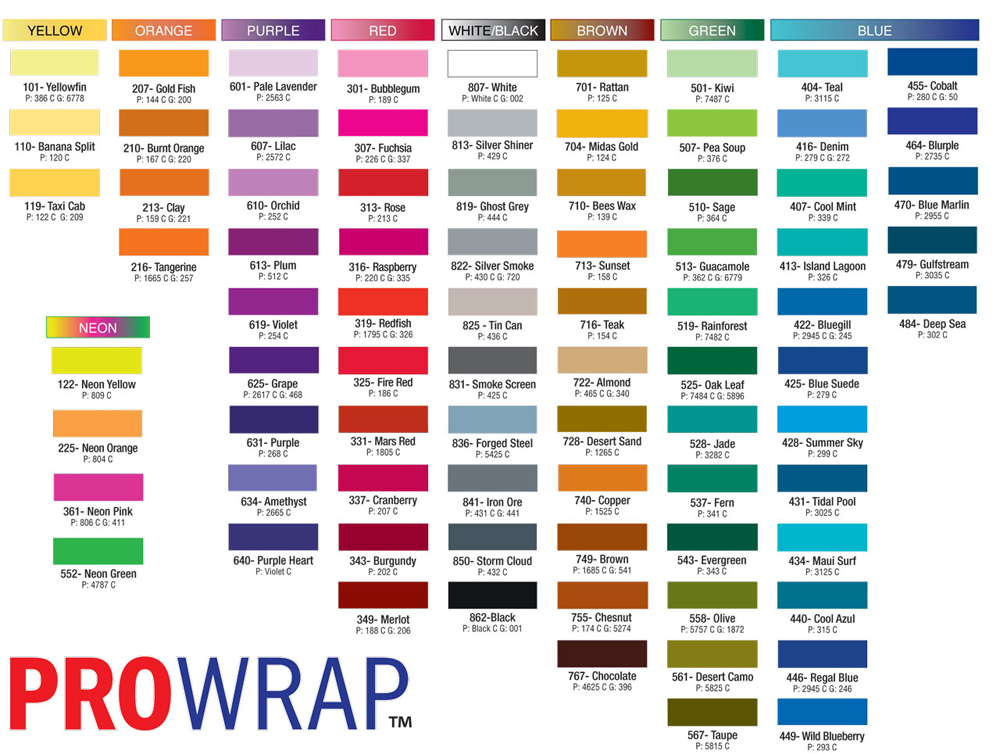 ProWrap Metallic Thread, No CP needed
100 Yd Spools
Size "A" - P# - MS -A- + Color Number From Chart Below - Price $ 4.75
Size "D" - P# - MS -D- + Color Number From Chart Below - Price $ 4.75
Note - Size "D" in Limited Colors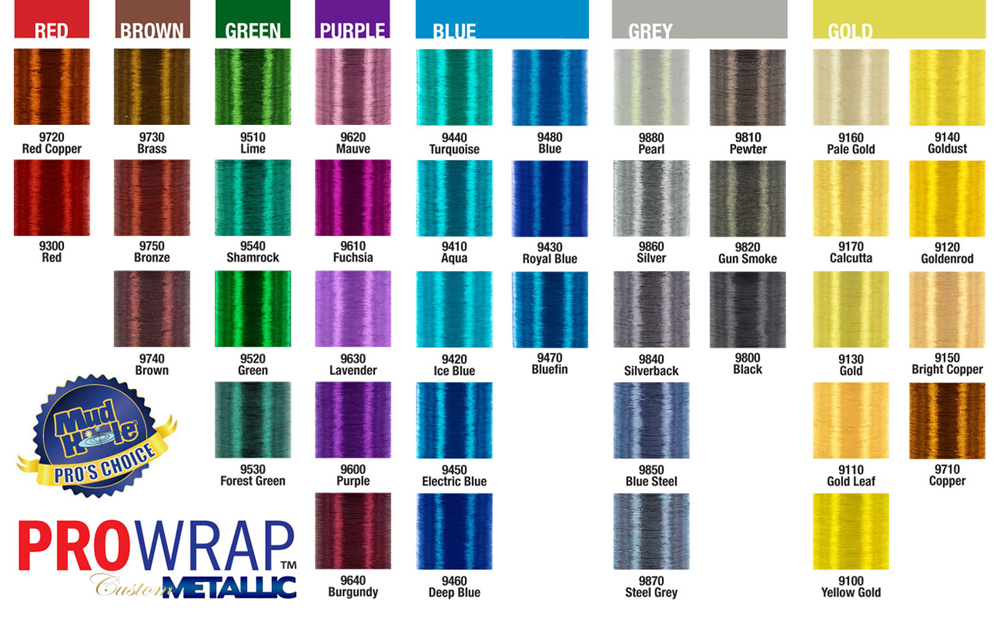 ProWrap Metallic Twist Thread
100 Yd Size "C" - Part # PWMT + Color Number From Below
Price $ 5.45
ProWrap Metallic Braid
10 Yd Card, 1/16" Wide - Part # PWBS + Color Number From Below
Price $ 5.45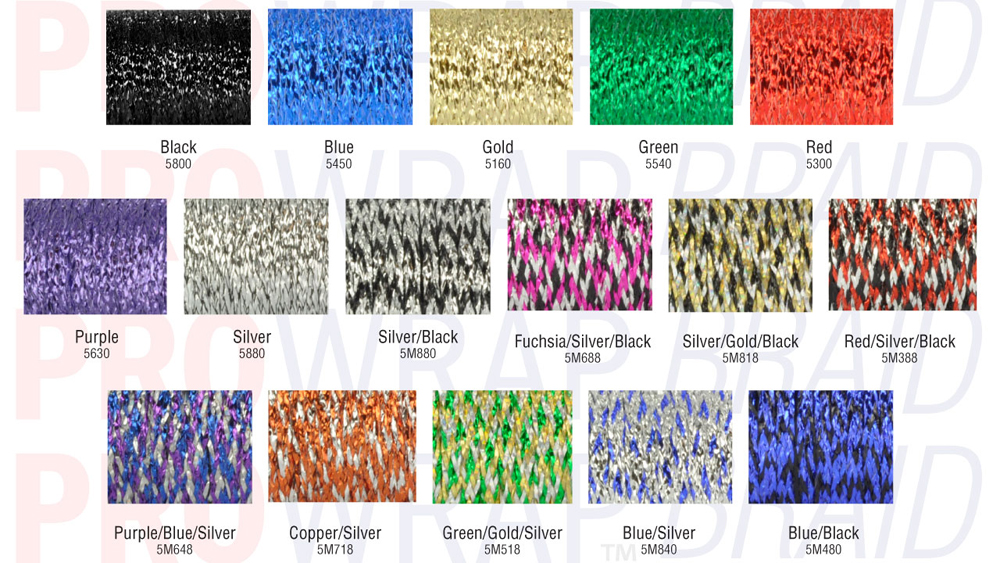 ProWrap VersaBlend Thread
100 Yds Spool Size "A" - Part # MVT + Color Number From Below
Price $ 5.95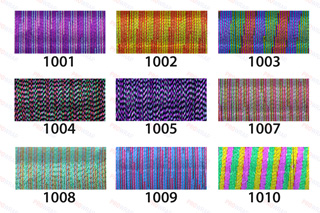 Pro
Wrap Tiger
Thread
85 Yd Spool Size "A" - Part # TWT + Color Number
Blk/White 2001, Amber/Blk 2002, Burnt Red/Blk/Yellow 2003,
Green/Blk/Tan 2004, Orange/Blk 2005, Yellow/White/Blk 2006,
Amber/Burnt Red 2007
Price $ 5.95 Each

FishHawk Thread
FishHawk Regular "Bright" Nylon Thread
100 Meter Spool (109 Yds, Needs Color Preserver to stay true to color)
Part # FHNLA- (plus color number) Price $ 2.50 Each
Black
(001)

Dark Brown
(396)

Chestnut
(274)

Medium Brown
(541)

Charcoal
(441)

White
(002)

Gun Metal
(011)

Teal
(638)

Neon Blue
(8167)

Light Royal
(853)

Royal Blue
(245)

Dark Blue
(246)

Blue
(023)

Navy
(066)

Purple
(468)

Lilac
(815)

Neon Yellow
(834)

Medium Green
(779)

Neon Green
(827)

Dark Green
(896)

Dark Teal
(991)

Blue Dun
(272)

Aqua
(127)

Sky Blue
(037)

Light Blue
(054)

Spring Green
(105)

Yellow
(313)

Lemon Yellow
(778)

Old Gold
(340)

Tan
(290)

Goldenrod
(209)

Sunburst
(200)

Orange
(221)

Neon Orange
(8168)

Rust
(257)

Neon Pink
(8128)

Rose
(052)

Hot Pink
(411)

Fuschia
(296)

Maroon
(337)

Garnet
(206)

Scarlet
(326)

Candy Apple
(335)
<![if !vml]>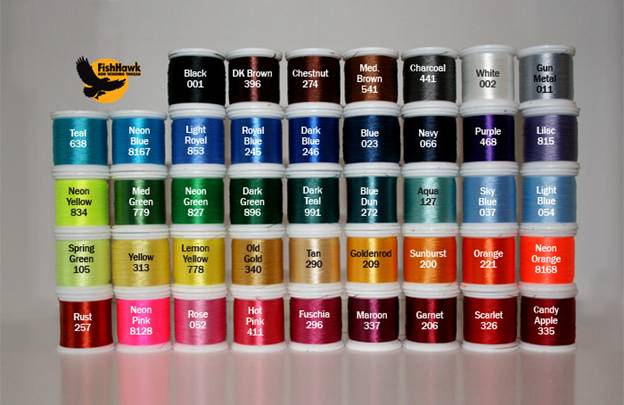 <![endif]>

FishHawk Mettalic Thread,
Strong Nylon Core, Aluminum Color Layer, Polyester outer coating.
100 Meter Spool (109 Yds) Size "A" Only
(No Color Preserver needed)
Part # FHMETA - (plus color number,) Price $ 3.65 Each
| | | | | | |
| --- | --- | --- | --- | --- | --- |
| BLK (Black | SIL (Silver | SP3 (Silver/Lt Blue | S-12 (Aqua | S-16 (Sapphire | 40 (Persian Blue |
| SP5 (Gold/Pink | 60 (Blue/Pink | 007 (Pale Green | G12 (Spring Green | 403 (Jade Green | GRN (Med Green |
| 026 (Purple | LAV (Lavender | B-16 (Carnation | RED (Med Red | R10 (Terra Cotta | 402 (Copper |
| GL1 (Titanium Gold | 50 (Red/Gold | GL2 (Lt Gold | GL3 (Med Gold | GLD (Strong Gold | |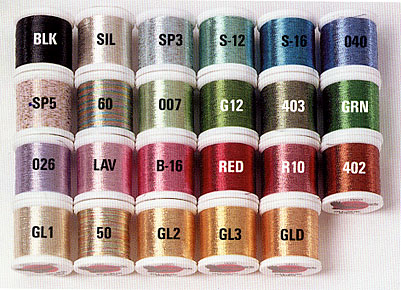 FishHawk Metallic "P" Thread
Special "Shimmering" Metalized Foil Color Finish
100 Meter Spool (109 Yds), No Color Preserver Needed
Part # FHMETPA - (add color number) Price $ 3.40 Each
| | | | |
| --- | --- | --- | --- |
| Pink 9411 | Dusty Rose 9337 | Peach 9900 | Copper 9396 |
| Burgundy 9925 | Bronze 9541 | Red 9326 | Fuschia 9206 |
| Iris 9004 | Silver 9002 | Gold 9000 | Rainbow 9100 |
| Lilac 9950 | Purple 9468 | Gun Metal 9011 | Black 9001 |
| Aqua 9270 | Aqua-Marine 9252 | Electric Blue 9940 | Royal Blue 9245 |
| Lime Green 9105 | Green 9358 | Hunter Green 9985 | Light Blue 9037 |
Sorry,
Other Than "Bundles" On Our "Hot Specials" Page,
All Our Gudebrod Is Gone!

Please Note: We will make every effort to ship your order complete,
however there is a charge for shipping back orders after the original ships.

Schneider's Rod Shop * Mountain Home, Arkansas * 72653
Phone # 870-424-3381 *

SHOP HOURS (CST) 9:00 AM -to- 5:00 PM -
CLOSED SATURDAY And SUNDAY
"PRICES SUBJECT TO CHANGE WITHOUT PRIOR NOTICE"